Look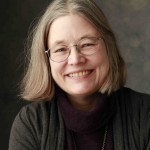 ing for a writer who can put the pieces together? I write about science, technology and business, and how they intersect to change all our lives. No topic is too arcane! Complicated is good. Controversial is nice, but not required.
I have a particular interest in health information technology and how it affects the quality and cost of health care. I started my journalism career as the information technology beat reporter for Modern Healthcare, and am currently a contributing editor to Health Data Management.
I was lucky to help document the development of the commercial Internet. I spent the dot-com years as a contributing writer at Internet World, and have more recently contributed to Internet Retailer and the ClickZ Network.
I spent the early 2000s covering micro- and nanotechnology as a contributing writer for the magazine and website Small Times (one of the greatest titles ever dreamed up for a business publication). I loved writing about the commercialization of discoveries that would have sounded like science fiction just a decade earlier.
Please browse my resume and clips, and contact me.